Verb(ing) – XI
This entry was posted on Tuesday, September 29th, 2015 at 2:14 pm.



Reading
I just finished Dick Francis' Silks – look for the review coming soon. Now I'm getting ready to pick up these two babies: Show Barn Blues, by Natalie Keller Reinert, and Patrick Smithwick's, Racing My Father. Smithwick currently lives one zip over in my beloved Monkton, Maryland. Maybe I can score an interview with him after!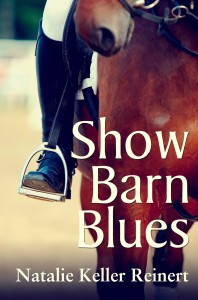 Submitting
I am still an online contributor for Horse & Style Magazine, and have submitted a variety of fun articles since February. I'm pleased to announce that one of my articles will appear in their upcoming print magazine! In August, I dined at Ralph Lauren's glorious The Polo Bar, so it's my review that will be printed. Spoiler alert: eating there was an absolutely magical experience!

Thinking
I'm tossing around the idea of creating some cool Maryland Equestrian products. Maybe some shirts or saddle pads? What do you guys think? Would you buy some fun equestrian tees? I want to hear from you! Email me at laurie@themarylandequestrian.com with your thoughts and ideas. And it doesn't just have to be about the potential products – it can be about anything!